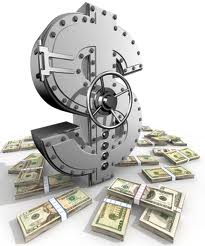 Safe investments are meant to protect what you already have. Most first time investors are interested in safe investing options rather than the riskier alternative of the stock market. Here is a list of five safe investing choices that are considered to be the most secure for beginner investors. These safe investing options will protect the money you have rather than offer you big gains.
Five safe investing options:
Bank Savings Account: This banking account is designed to hold money that you have saved and do not need immediate access to. A savings account is preferable to a checking account for safe investing because they typically pay higher rates.
Money Market Accounts: Money market funds are a popular safe investing option although they are not as safe as a savings account or certificate of deposit. However, they are still considered to be a secure place to deposit money.
Certificates of Deposit: Certificates Of Deposit (CD's) are thought to be one of the most secure tools for safe investing. If you are looking to invest your money at the lower end of the risk/reward spectrum, CD's may be your best choice.
Government Issued Securities: Investments which have been issued by the Government are thought to be very safe. This includes safe investing in Treasury Bonds, certificates, Notes, Series EE/E or I Savings Bon, and Bills. Purchase these safe investments by opening an account with the Treasury to invest as low as $25 for a saving bond, and as low as $100 for treasury bonds, bills and notes.
Fixed Annuities: A fixed annuity is essentially a contract made with an insurance company. You will give them your money to manage, and they will pay you a guaranteed return. For this safe investing option, the interest is tax deferred. Fixed Annuities are not liquid; so you will not have an easy access to your funds as with bank savings account or money market accounts.